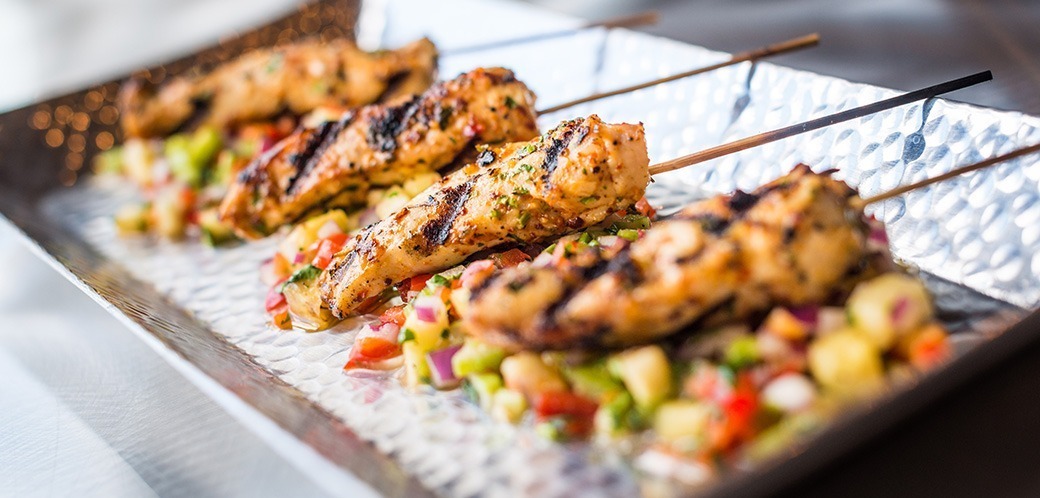 At Roundabout Catering, we see cuisine as the foundation of life. And a menu that is the cornerstone of any event.
We have grown and evolved over the years, but one thing that will always stay constant is our creative, innovative cuisine. We have a deep understanding of culinary techniques and the experience to deliver successful special occasions. We help you develop a clear vision then execute that vision with gusto.
We are passionate about our craft and because no detail is too small. Whether you're hosting an elegant, private dinner for 25 guests, leading a big corporate event with hundreds of guests or requesting delivery of a catered menu, our team is equipped and ready to service your needs.
Are you thinking about an intimate gathering of friends and family or an upscale fundraising gala? Roundabout Catering will help you personalize a menu that will impress your guests.
Roundabout Catering is the official caterer for events such as the Western Governor's Dinner, Breitling at the Championship Air Races and the Oscar de la Renta and Saks Fifth Avenue League to Save Lake Tahoe benefit.